Gavin Strange on how to defy you own expectations and be the best version of yourself
After a short hiatus Gav returns to Inkygoodness to shares his latest musings on how to defy your own expectations and be the best version of yourself.
Hello pickle, how the devil are you? It's been a while hasn't it!? How's things? Good, gooooood. Has that rash cleared up yeah? Great news, I'm glad.
Last year I went on somewhat of a hiatus from my Inkygoodness column. Things went a bit bonkers towards the end of 2017 and my twenty four hours got squeezed a little and, as always, something had to give, much like crisps under Bison. We moved house, we all got ill and took it in turns passing the lurgy back and forth and my son went through a phase of 'sleep regression' which is where the beautiful tiny human you helped create repays the gift of life by using the song of screaming to wake you up every 30 minutes to let you know they're tired and desperately want to be asleep.
Then, coming out of all that, I launched straight into a big ol' passion project, an animated title sequence for the FITC creative festival which was displayed on nine huge connected screens, which turned into one of those all-consuming behemoths which eats every spare second and invades every free brain space, it was orchestrated chaos, It was wonderful. It also saw me pushing my 'time circle' into a new configuration that I didn't think possible – 4am starts.
Now if you're not familiar with a time circle, it's a technique I use for plotting my time. I simply draw a circle and split it up into 24 segments, for the 24 hours in the day. I colour in those different segments with what I'm doing at the time; my day job, my family life, my hobbies, my passion projects and even my sleep. It lets me visually, and very easily, see where I'm spending my time. With just 24 hours for each day, there's not a lot to go around, so I want to make sure I'm making the most of mine. You can download a blank version of the time circle from my website here to plot your own.
Anyways, back to business. It was when the FITC titles were 2 weeks before deadline that I decided to try and see how far I could push it. I was doing 5.30 starts, then 5, then 4.30, but when the deadline started tumbling towards me, I thought I'd give it a shot, the 4.00am starts. (Side note, this is because I have a day job that starts at 9.30am, so the only time I can find for my passion projects is *before* work)
Y'see, this feels funny to me as I didn't really see myself as an early riser, at all. A younger me would have balked at the idea but, like all great discoveries, it's not until you have constraints that you find out what you can do and that got me thinking. It got me thinking about how we see ourselves, how other people see us and how that can limit us.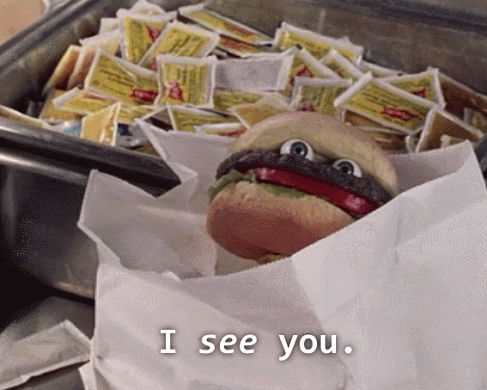 I'll give you an example; how many times have you heard an influential creative or famous do-er say that their high school careers advisor told them they'd amount to nothing, yet they've gone on to do great things.
Now this could be a number of things, this is down to how good a careers advisor they were (does ANYONE have a positive careers advisor story!? I'd love to know!), but also the parameters the person in question was measured against. The standard story, for nearly all those encounters, is that people are plotted against a very narrow set of jobs, without even getting to know the individuals personality or preferences!
Of course, as we've heard these stories and know those individuals for achieving greatness, we know they broke outside of what others thought they could do, but how many people in the world do you think stay within those parameters, accepting the narrow view of what they could be or what they could achieve? I'm guessing it's an unhealthy amount.
We're brought up within parameters – parental, societal, educational – so it can be really hard to image we can exist and be OUTSIDE THESE PREDEFINED PARAMETERS! That feels really powerful to me. We don't have to be what our parents want us to be, what our teachers say we can be, even what our friends limit us to be. We can be A N Y T H I N G.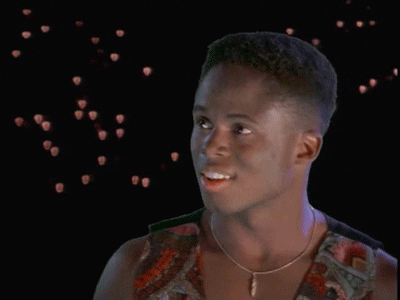 I'm one of the lucky ones, I've had nothing but support from my family and friends throughout my career, of which I'm eternally grateful, but I also know that these narrow, limiting parameters can come from ourselves too. Self-doubt and confidence can play a huge role in your view of who YOU are. The YOU that stares back in the mirror can be so different to the YOU that the world sees. You might be missing out on huge adventures because of the deficit between what you think you can do and what the world knows you can do.
Be kind to yourself, seriously.
Because once you're out there in the world, making and doing the things that you really want to, THAT'S the version of yourself people see. You won't be limited by anything because you're the one setting the benchmarks, you're defining your own rulesets for what you can do, creatively or otherwise.
This is a life-long learnt skill though, to defy your own or enforced expectations. It will take a step each day, with everything you do and everything you make.
I want to leave you with a beautiful sentiment by the ever wise and wonderful Caitlin Moran. She met a group of young fans after a gig and quickly realised this group all had their own internalised issues and were struggling. They were reaching out to her. After meeting them, she wrote this, in a bid to give them strength and to light the way for how to move forwards, one step at a time. This advice was given in the context of mental health, but I think it's crucial that we never rule out wisdom simply because it might not meet the criteria for what we 'need' at the time. These are beautiful words for all.
"You will never in your life ever have to deal with anything for more than the next minute. However much it feels like you're approaching an event; an exam, a conversation, a decision, a kiss, where if you screw up up the entire future will burn to hell in front of you and you will end… you won't.
That will never happen. That's not what happens.
The minutes always come, one at a time. Inside hours, that come one at a time. Inside days that come, one at a time. All strung, orderly, like pearls on a necklace, suspended in a graceful line.
You will never, ever have to deal with more than the next 60 seconds. Do the calm, right thing that needs to be done in that minute. The work, or the breathing, or the smile. You can do that for one minute. And if you can do one minute, you can do the next."
You can watch Caitlin reading the full piece aloud right here.
Thank you for reading, good luck and see you soon.
Gav.
Share